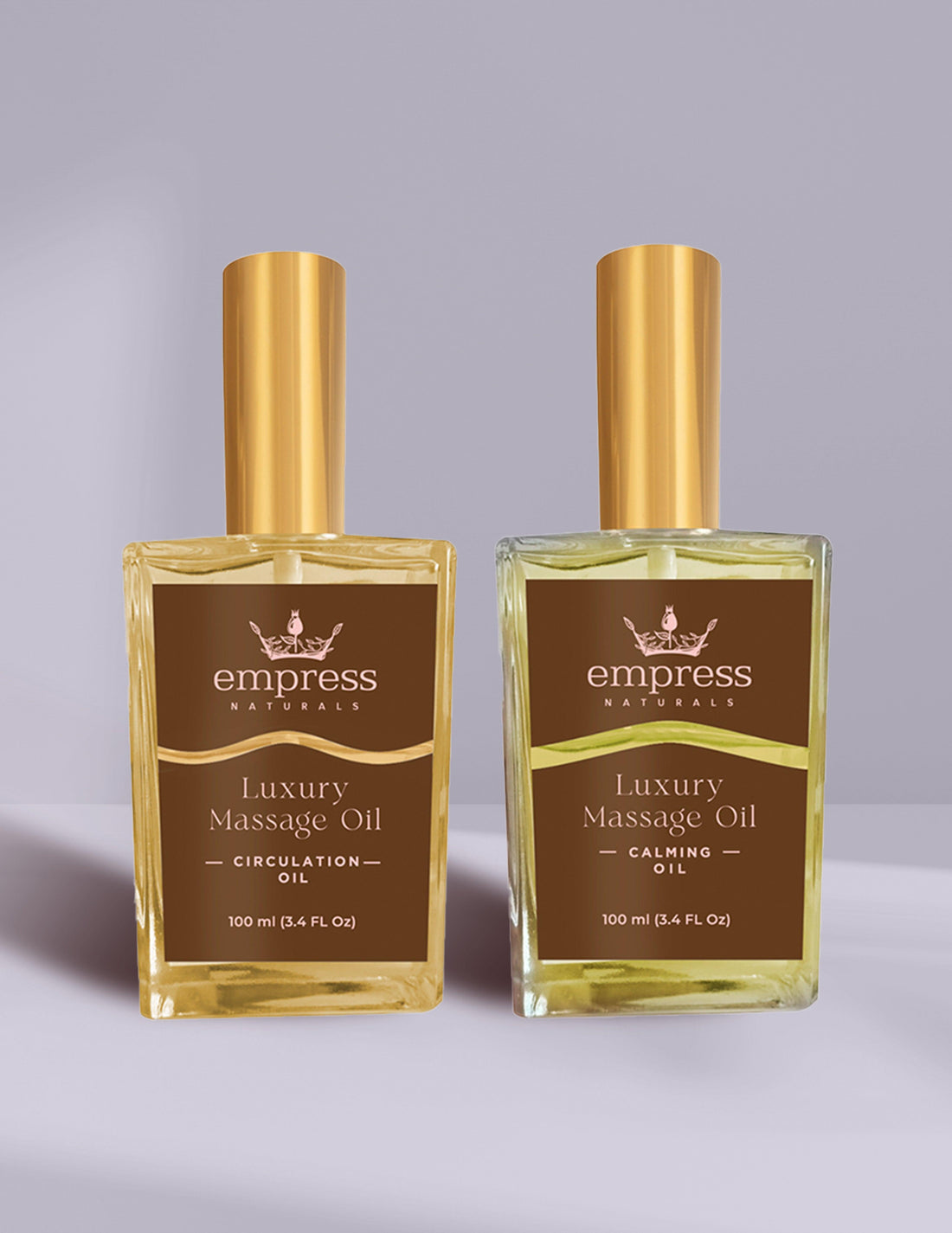 A Promise We Make
We Ensure
Careful Packaging

US Shipping ONLY

Clean
Glow-imparting body oils that improve your inner circulation and offer rest and relaxation, spreading a restorative aroma throughout your space. 
Our Circulation Massage Oil is a luxurious therapeutic experience filled with antioxidants and anti-inflammatories that eliminates toxins from your blood for healthy skin. 
Our Calming Massage Oil is a precious blend of anti-inflammatory, anti-stress and anxiety fighting properties that eliminates stressors from your body and mind.
Always massage oils from your body extremities towards the heart. From your feet upwards, from hand to shoulder, and from your neck towards the heart.