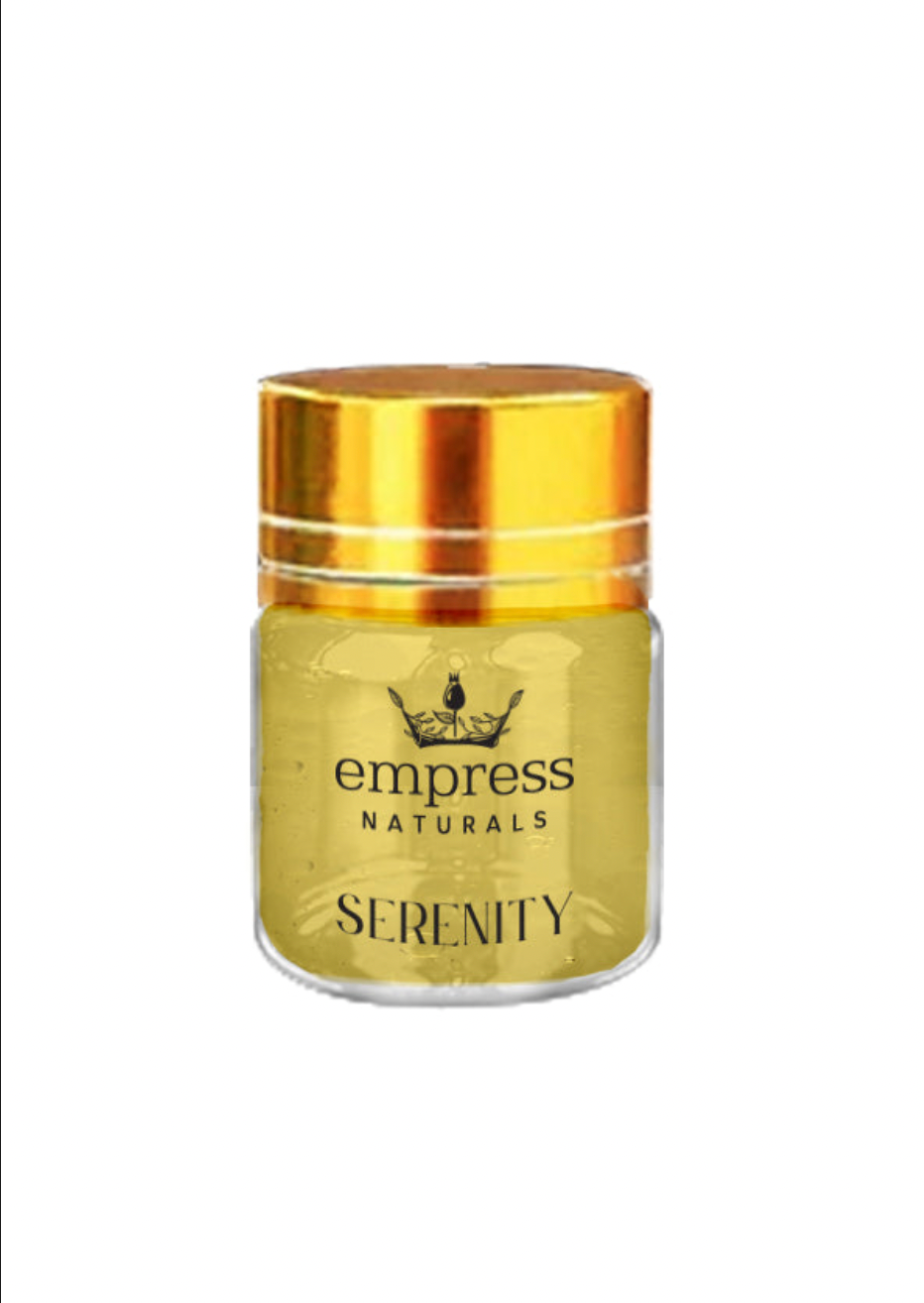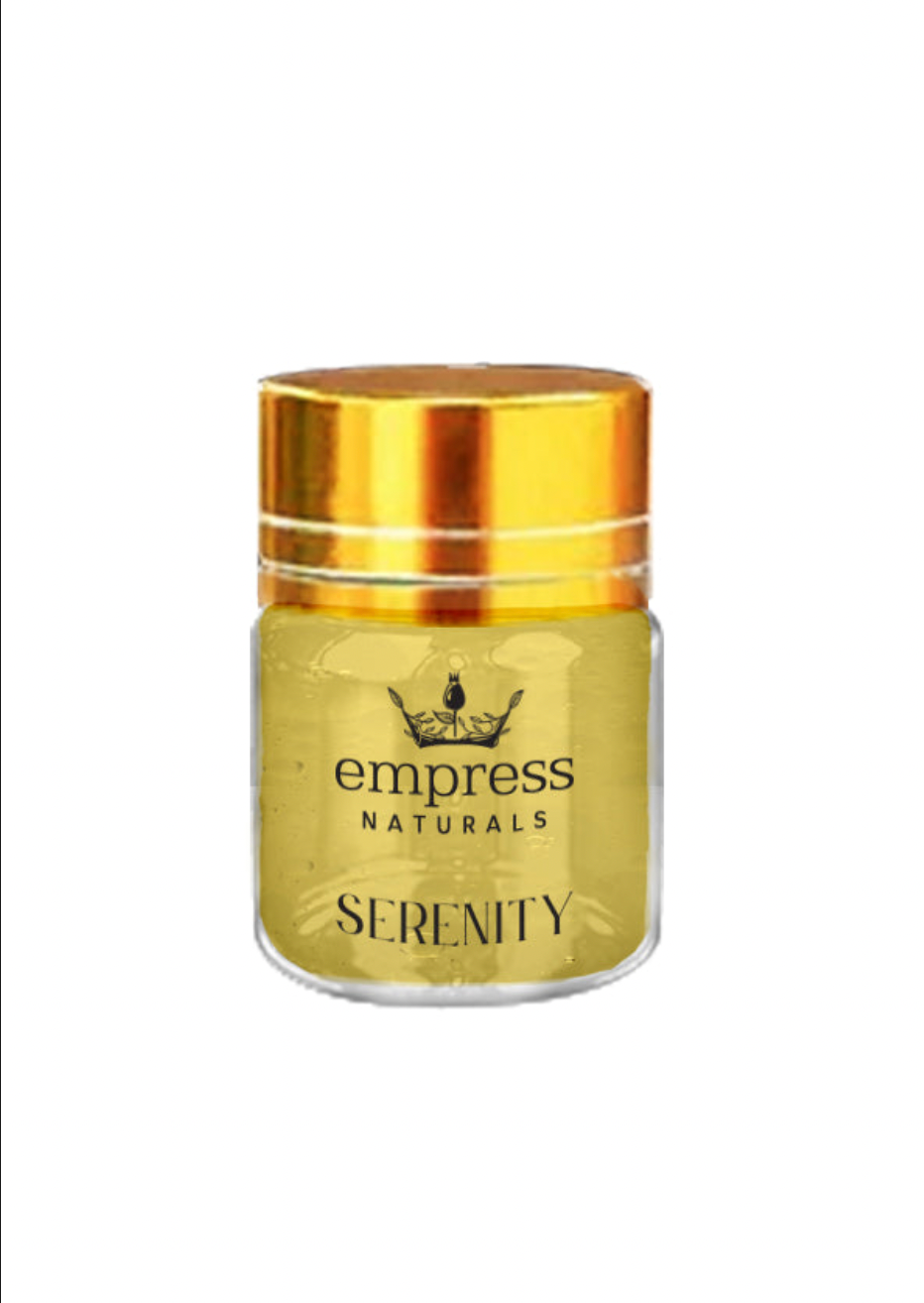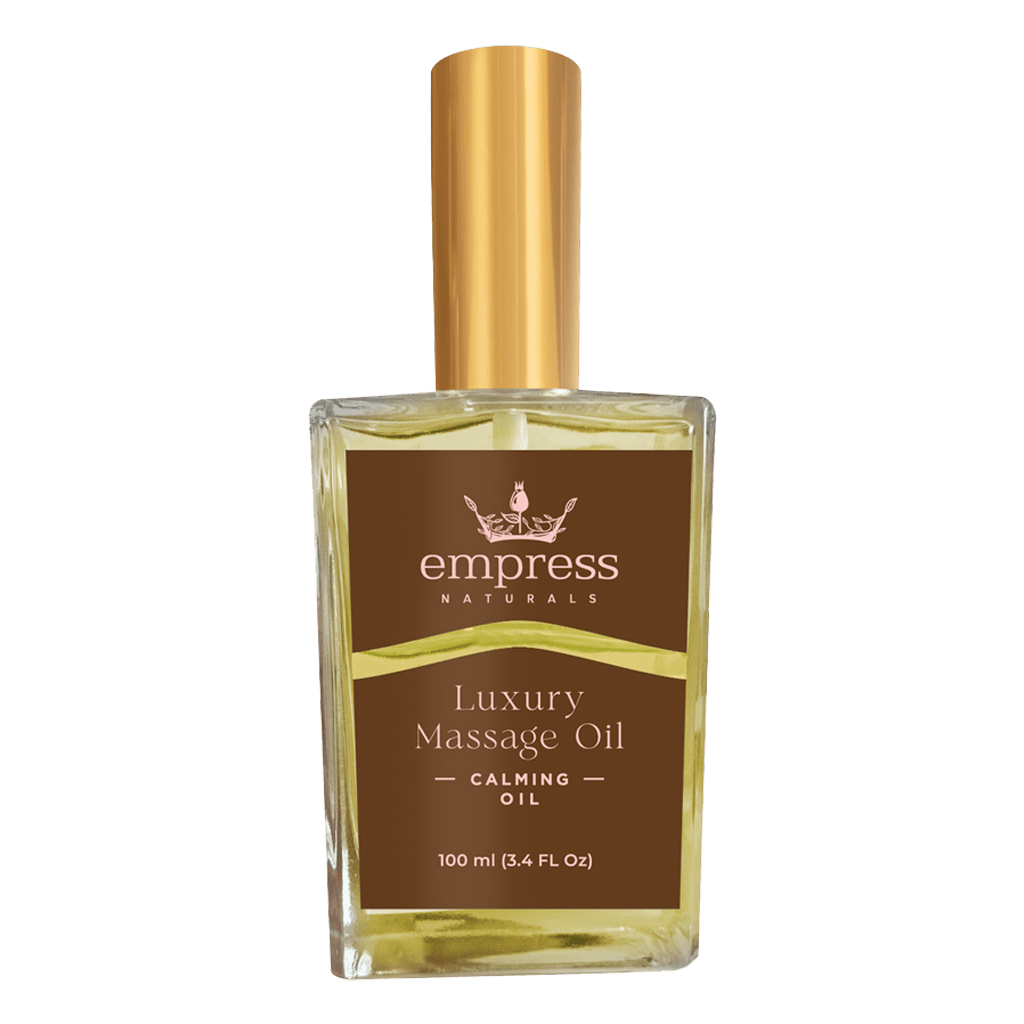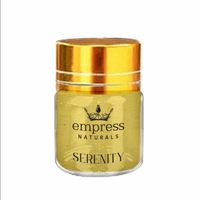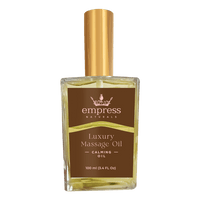 Empress Luxury Massage Oil - Serenity
A Promise We Make
We Ensure
Careful Packaging

US Shipping ONLY

Clean
Experience luxurious tranquility with the perfect blend of aromatic oils that offer rest and relaxation like never before! 
Our Calming Massage Oil is a precious blend of anti-inflammatory, anti-stress and anxiety fighting properties that eliminates stressors from your body and mind. Our formulation delivers detoxifying vitamins deep into the skin for the quintessential spa experience. 
With USDA Certified Organic Ingredients, sourced internationally from sustainable farms, this sumptuous oil nourishes your skin and soul!
Always massage oils from your body extremities towards the heart. From your feet upwards, from hand to shoulder, and from your neck towards the heart.
For most women, skincare is selfcare.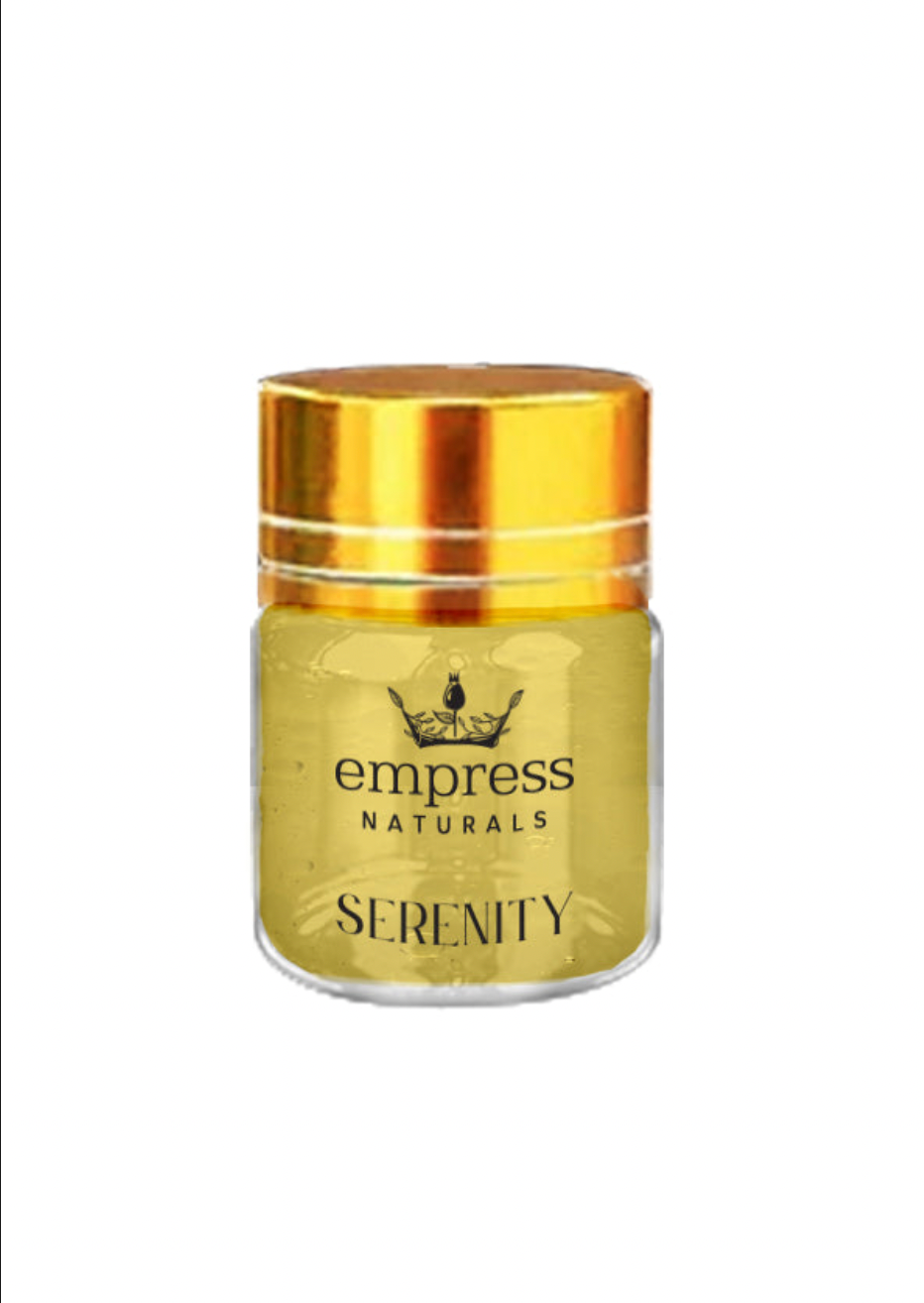 Empress Luxury Massage Oil - Serenity
EMPRESS NATURALS PRODUCT
BENEFITS
Alleviates Stress :
Eliminate daily stressors with the anti-inflammatory properties and relaxing aroma of lavender.
Fights Fatigue :
Sweet Marjoram, acts as an analgesic, fighting signs of exhaustion and fatigue.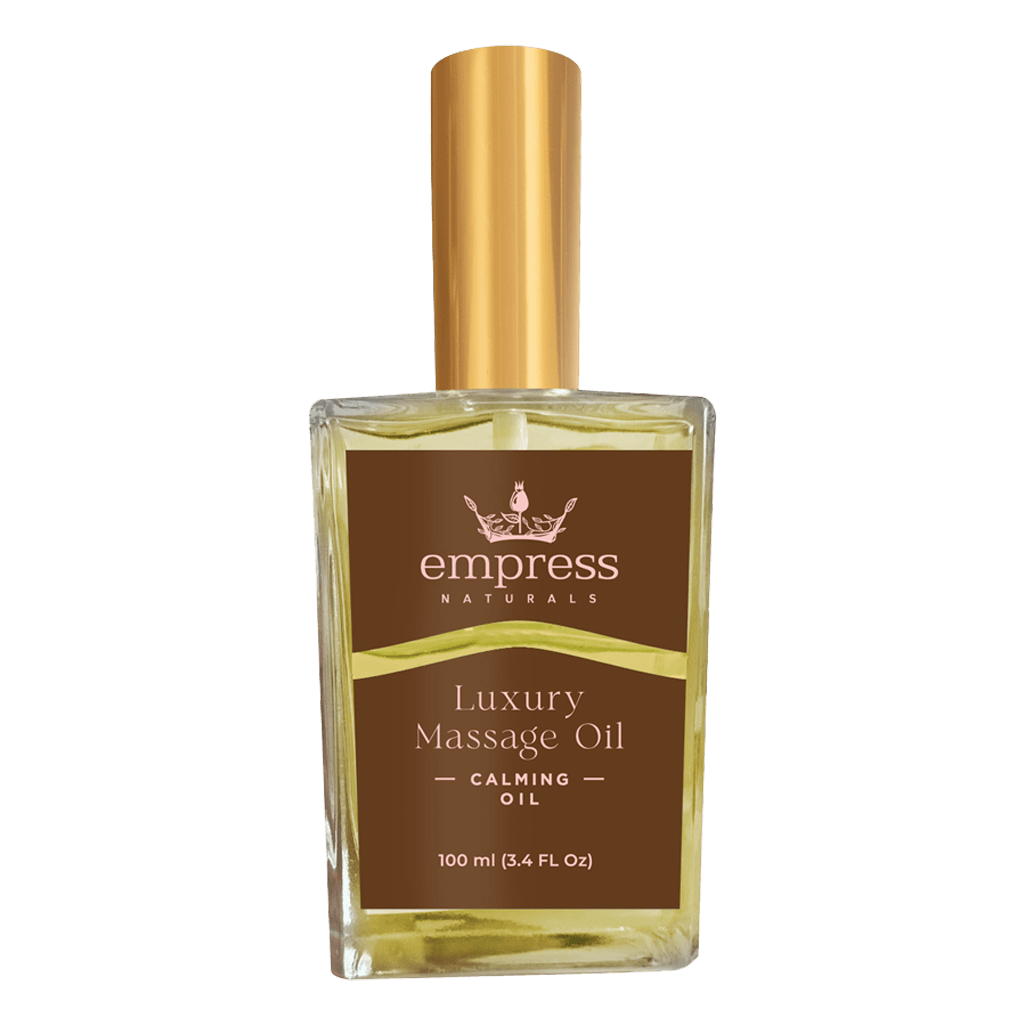 Empress Luxury Massage Oil - Serenity
Combats Anxieties and Nervous Dispositions:
Ylang Ylang and Mandarin promotes rest and relaxation to calm everyday anxieties, while uplifting your spirit.
Pain Relief:
Blue Tansy and Apricot Kernel help alleviate arthritic pain and muscle aches while fighting inflammation.