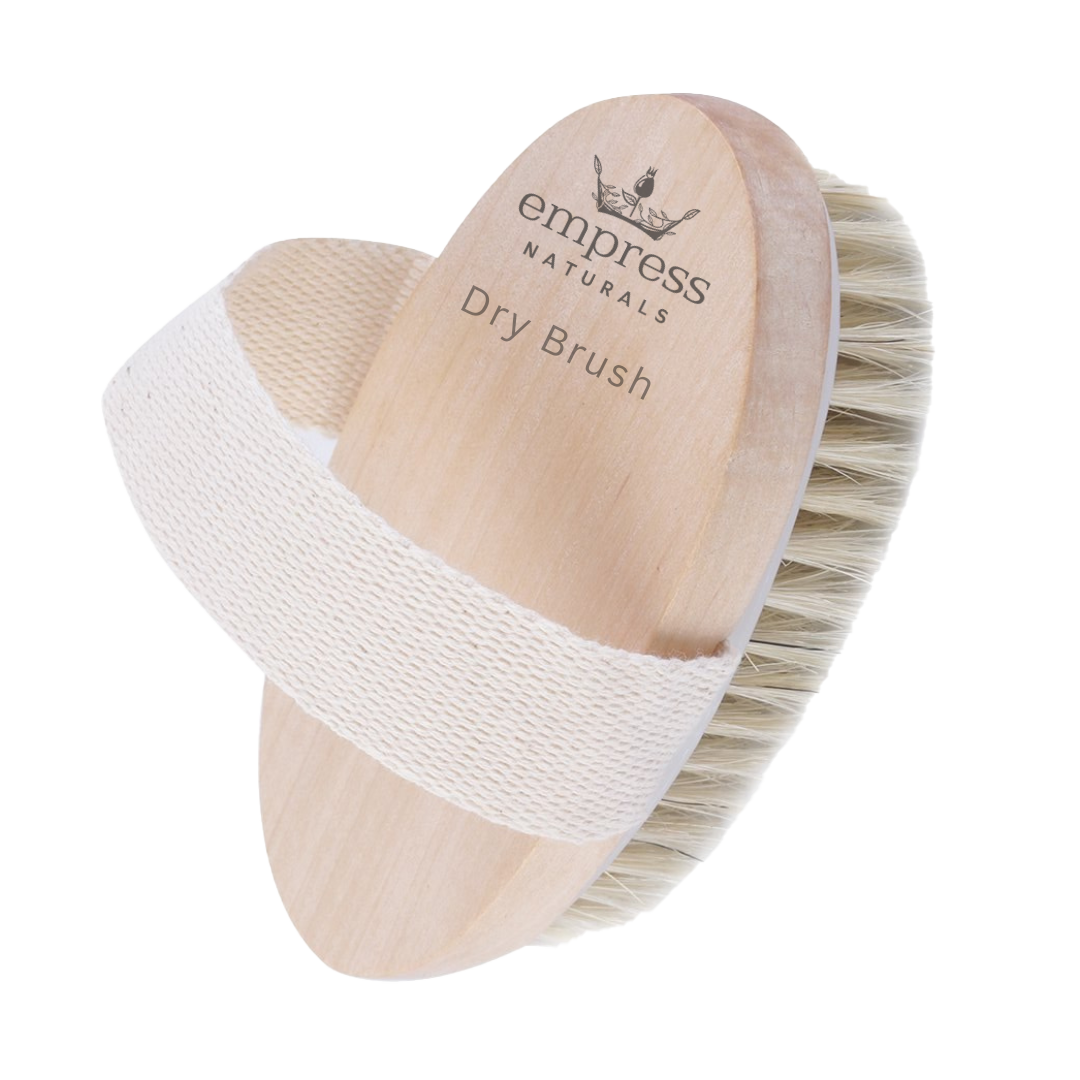 LYMPHATIC DETOX DRY BRUSH
A Promise We Make
We Ensure
Careful Packaging

US Shipping ONLY

Clean
An ancient Ayurvedic wellness technique that stimulates the lymphatic system, promoting lymph flow and drainage to eliminate toxins stored in the body.
The Empress Lymphatic Detox Dry Brush is an indispensable part of any self-care routine. Crafted with all-natural material, it offers deep lymphatic detoxification and gentle exfoliation suitable even for sensitive skin. This purifying dry brush effectively boosts skin luminosity, resulting in a radiant and revitalized appearance. 
Experience effortless access to all areas of your body and elevate the luxury of your shower routine.
100% Natural Wood, Cruelty-Free Bristles, Recyclable Packaging 
Benefits 
Stimulates Drainage: Gently stimulates lymph flow assisting lymphatic drainage and flushing out of toxins 
Exfoliation: Naturally and gently exfoliates skin to shed dead skin cells, revealing fresh, smooth, and glowing skin
Increase Circulation: Delivers vital nutrients, oxygen, and immune cells to the skin, promoting collagen production and cell turnover
Unclogs Pores: Exfoliation helps unclog pores facilitating toxin elimination and resulting in visibly brighter and more even skin tone.
How to Use 
Use the Empress Dry Brush on dry skin before taking a shower
Begin at your feet and softly brush upwards in small circular strokes, directed towards your heart.
Continue brushing upwards, from your lower body to your arms, abdomen, chest, and back.
Brush for 3-5 minutes daily for the ultimate radiant glow. 
To clean, remove debris from the brush by tapping it on a hard surface. Ensure the brush remains dry at all times.