Liquid Gold - Rosehip Seed Oil
A Promise We Make
We Ensure
Careful Packaging

US Shipping ONLY

Clean
Renowned as 'Liquid Gold' amongst facial oils, Empress Naturals 100% Pure and Organic Rosehip Seed Oil offers an enriching experience, filled with antioxidants and fatty acids to revive your ageless radiance. Revered for centuries as the best kept anti-aging secret of the Mayan and Egyptian culture, Rosehip Seed Oil offers the best healing properties for the skin. 
Our Pure Rosehip Seed Oil is an odorless, anhydrous, dry oil that instantly absorbs into your skin, hydrating it from within, leaving behind nothing but soft, smooth skin. 
Empress Naturals' opulent oil nourishes your skin with Vitamin A and E to boost collagen production and reverse sun damage. A luxurious experience of elegance protecting your skin's natural radiance, using the very best that nature has to offer. 
Additional Information : Naked Collection- 
"A Commitment to 100% Pure and Natural" 
Empress Natural's offers 100% pure, cold-pressed Rosehip Seed Oil with the highest standards of production and quality organic sourcing from women-led sustainable farms in Chile, South America. 
Take 2 to 3 drops of Empress Naturals 100% Pure Rosehip Seed Oil on your palm to warm it
Apply the oil to your face, neck, and ears and gently massage it in
Allow your skin 5 minutes to absorb its nourishing properties.
Use twice a day for best results.
For most women, skincare is selfcare.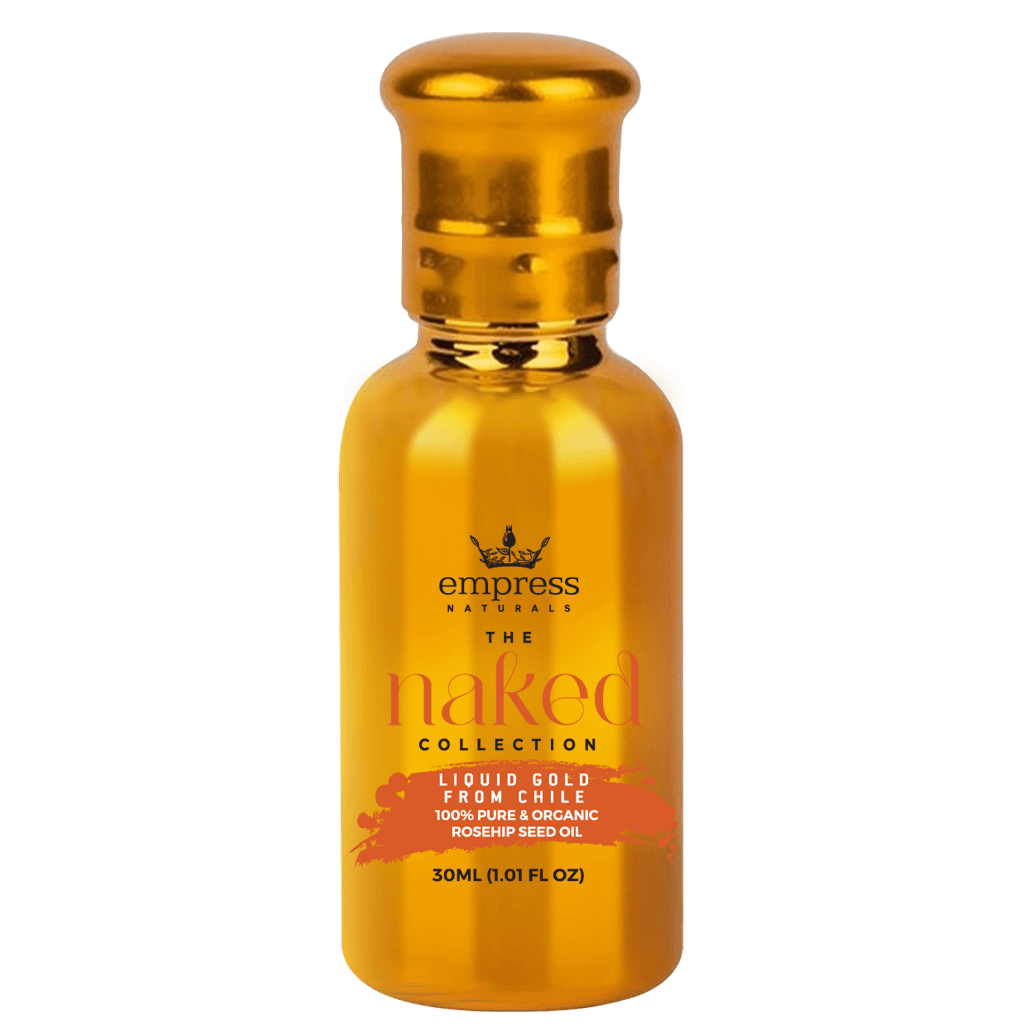 Liquid Gold - Rosehip Seed Oil
EMPRESS NATURALS PRODUCT
BENEFITS
Boosts Collagen Formation:
Fatty acids and Vitamin A promote cell regeneration, boosting collagen production to fight fine lines and wrinkles.
Combats Hyperpigmentation :
Rich in Vitamin A, its antimicrobial properties target root causes of hyperpigmentation and help heal dark spots effectively.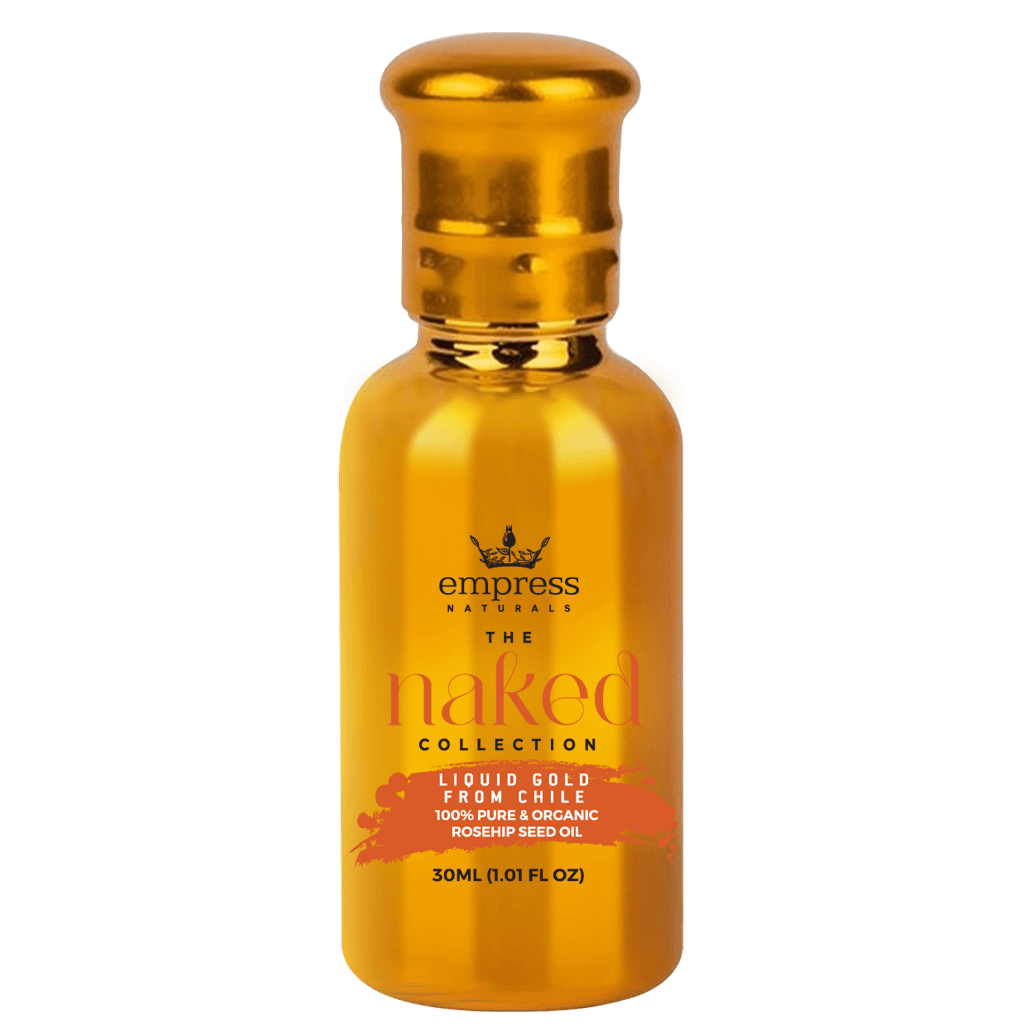 Liquid Gold - Rosehip Seed Oil
Reduces Sun Damage :
Vitamin A and E in Rosehip Seed Oil combat visible sun damage to reduce the effects of UV Exposure and prevent photoaging.
Intense Hydration and Healing:
Fatty acids strengthen skin cells to retain moisture, healing and hydrating from within.