A Promise We Make
We Ensure
Careful Packaging

US Shipping ONLY

Clean
Unique amongst popular natural skincare oils, our beloved desert oil provides deep, lasting hydration for full-body radiance. 
Virgin cold-pressed and 100% pure Argan Oil is one of the most sought-after beauty heroes—an all-natural protective superfood for the skin. 
Rich in antioxidants, fatty acids, and phenols, our Argan Oil offers a complete nourishing package for gleaming skin and hair. 
Additional Information : Naked Collection- 
"A Commitment to 100% Pure and Natural" 
Empress Natural offers one of the oldest oils in skincare; our 100% pure, virgin, cold-pressed Argan Oil is sourced from women-led sustainable farms in Morocco with only the highest standard of production. 
We offer only the cleanest, pure ingredients from nature to bring out the best of your raw beauty.
Take 2 to 3 drops of Empress Naturals 100% Argan Oil on your palm to warm it
Apply the oil to your hair, face, neck, and ears, and gently massage it in
Allow your skin 5 minutes to absorb its nourishing properties.
For most women, skincare is selfcare.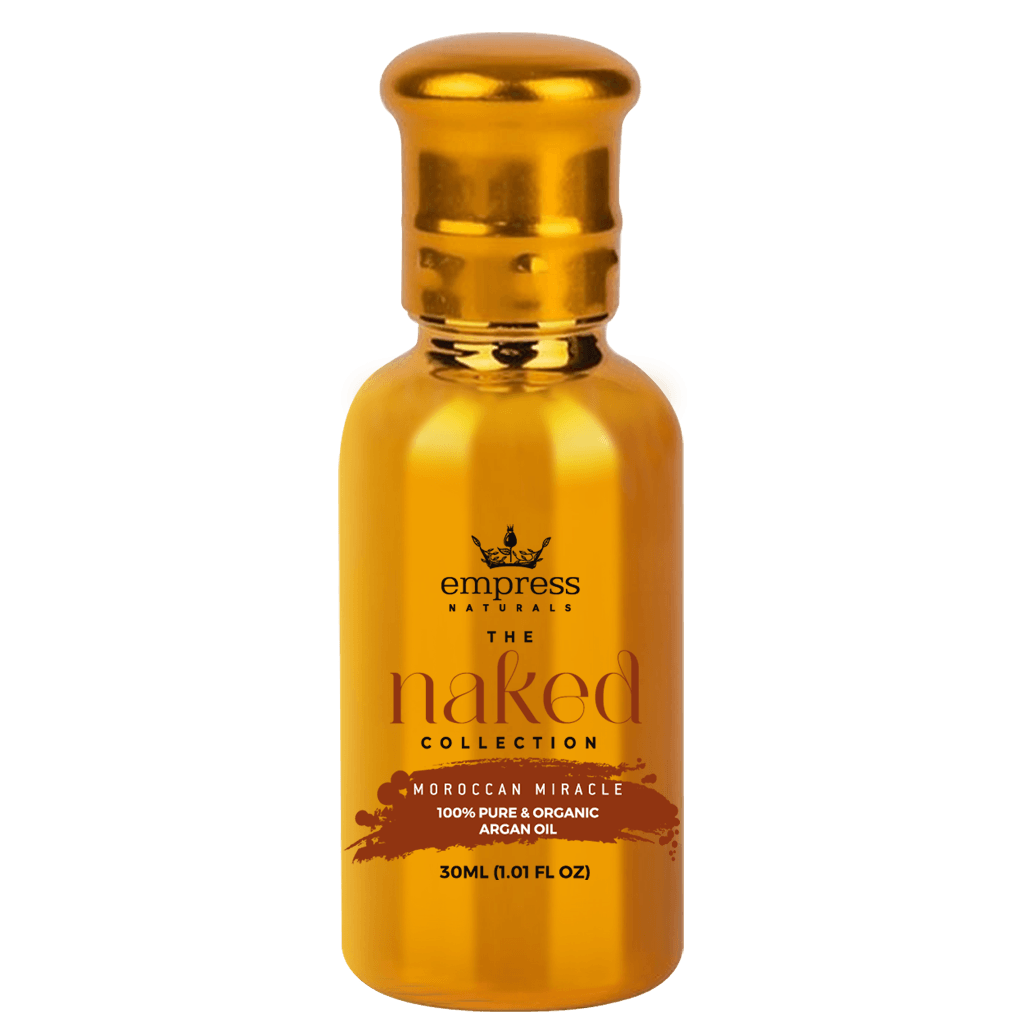 Moroccan Gold Miracle 100% PURE ARGAN OIL
EMPRESS NATURALS PRODUCT
BENEFITS
Balances Skin:
Regulates sebum and improves dryness with oleic and linoleic acids locking in hydration for an even, radiant complexion
Strengthens and Protects Hair:
Fatty acids and antioxidants prevent breakage and boost shine for healthier, glowing, frizz-free locks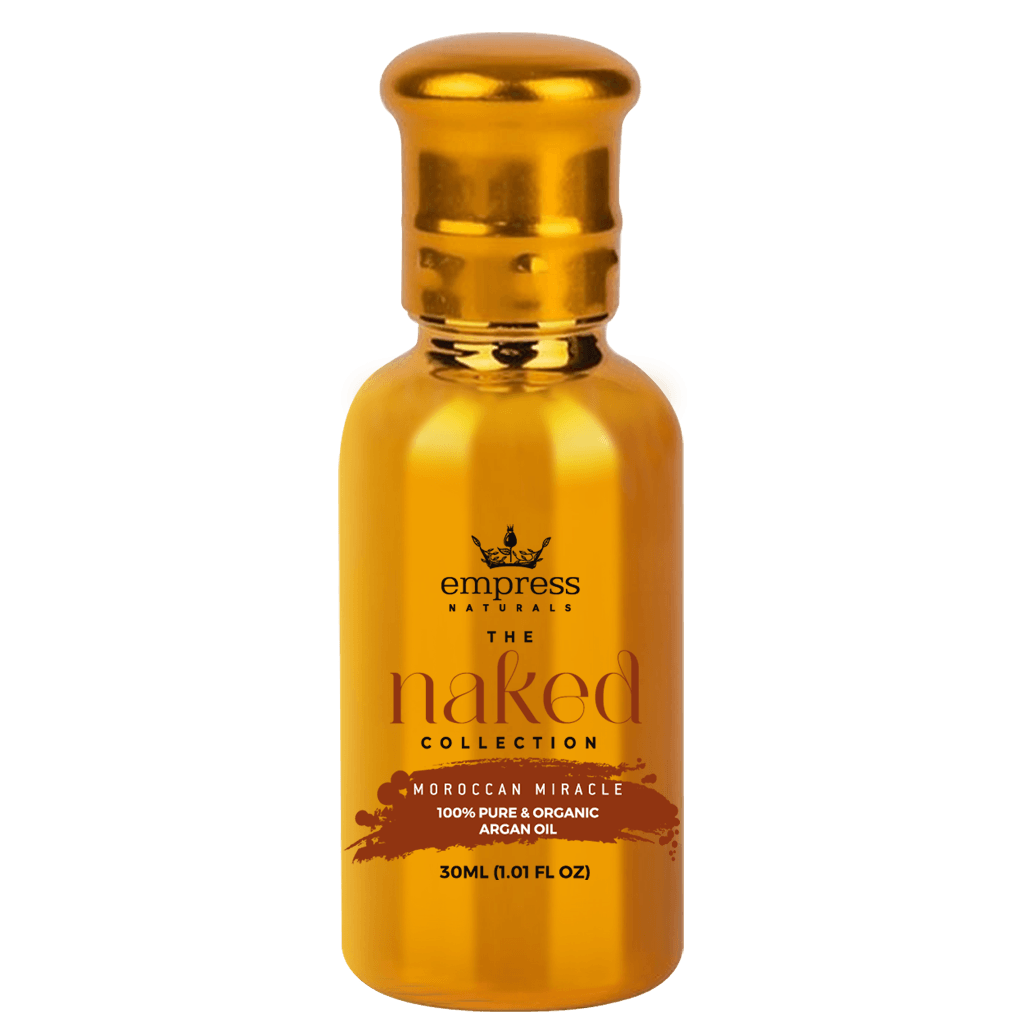 Moroccan Gold Miracle 100% PURE ARGAN OIL
Smooths and Brightens:
A natural source of antioxidants and free-radical scavengers; vitamin A and vitamin E help rejuvenate skin for a more youthful, softer texture