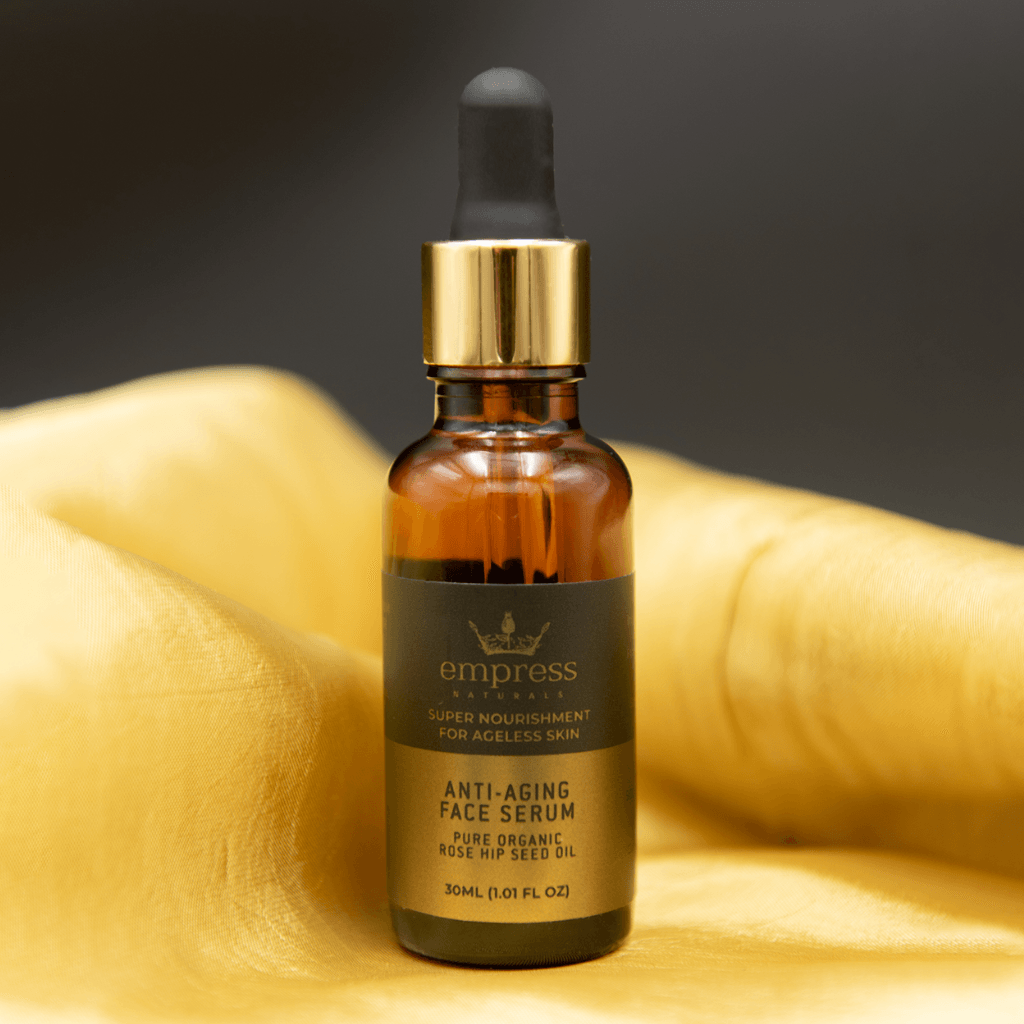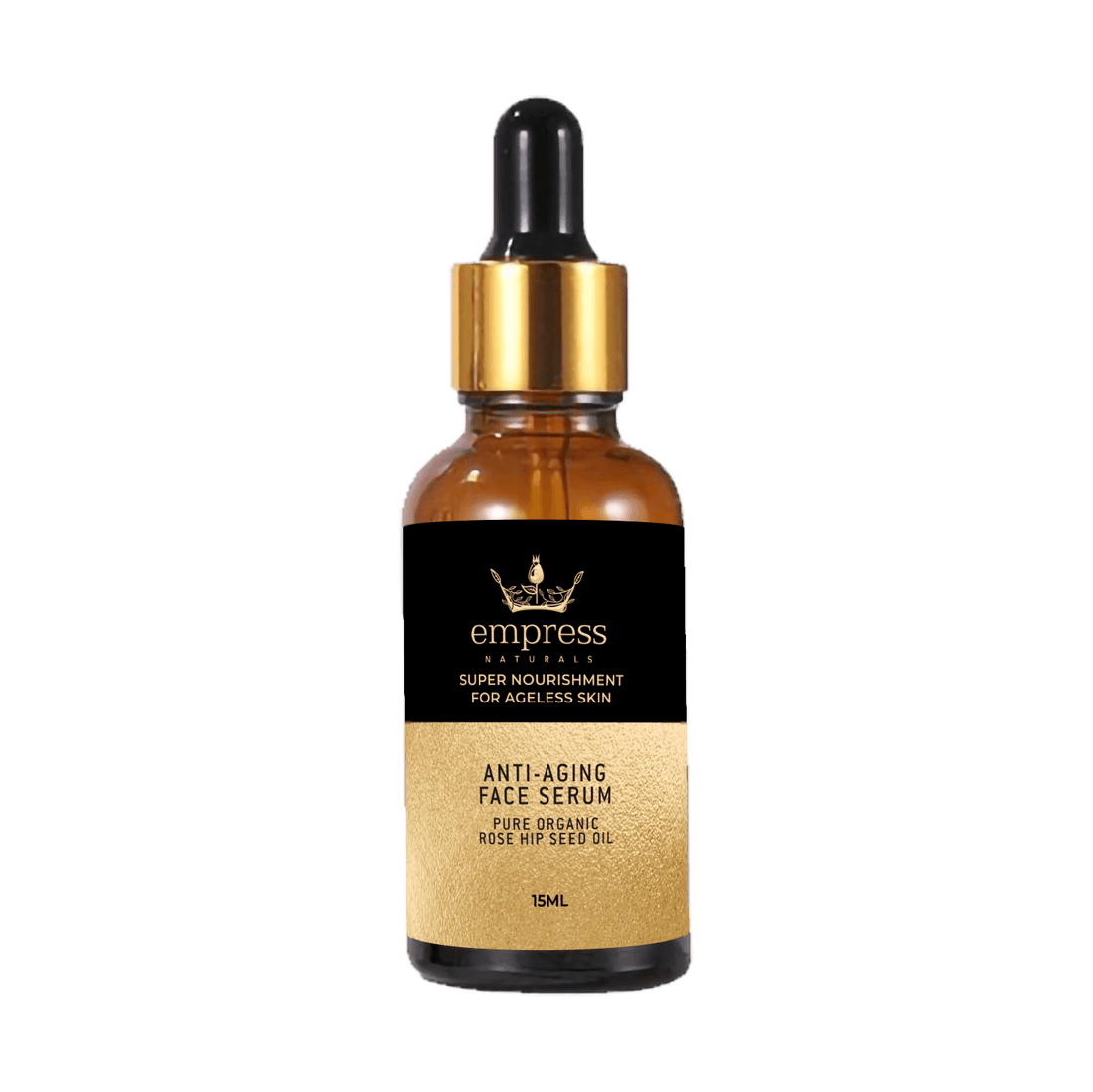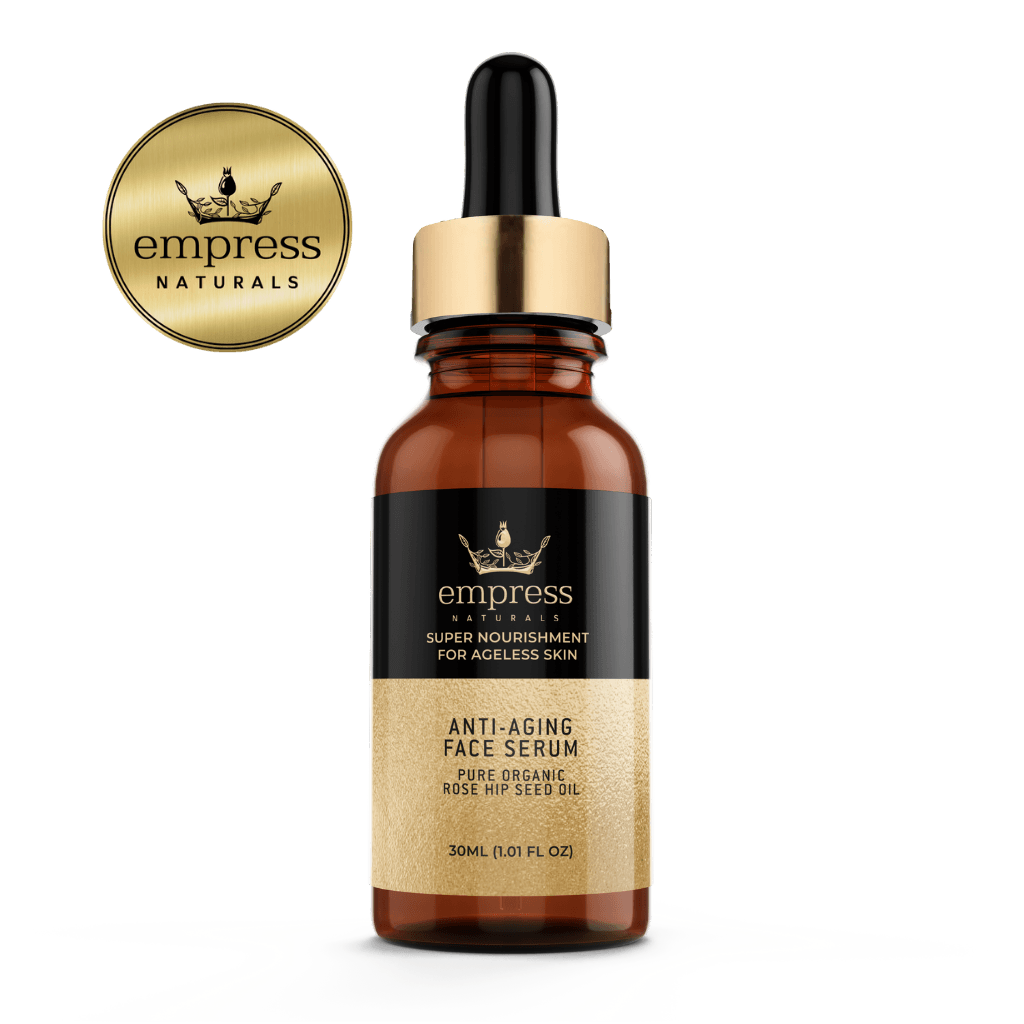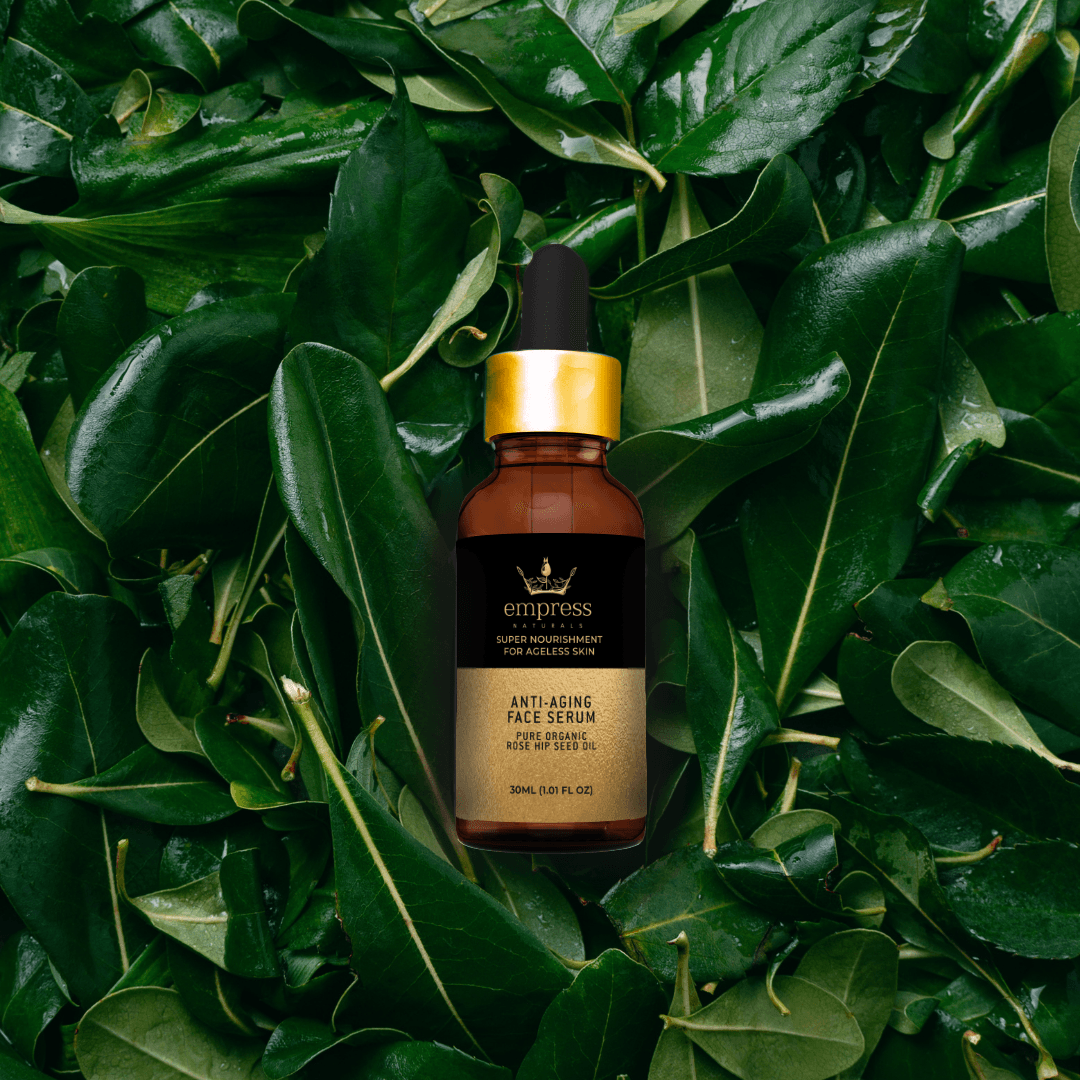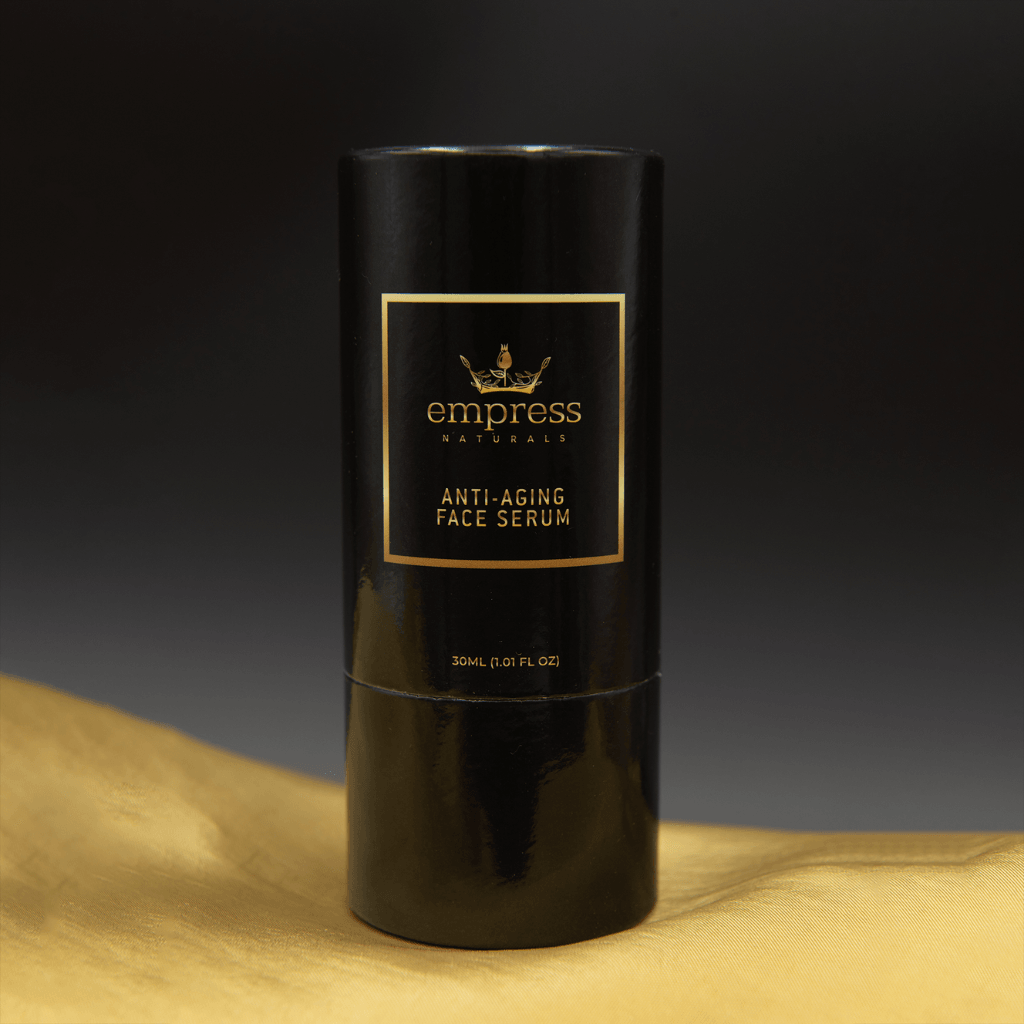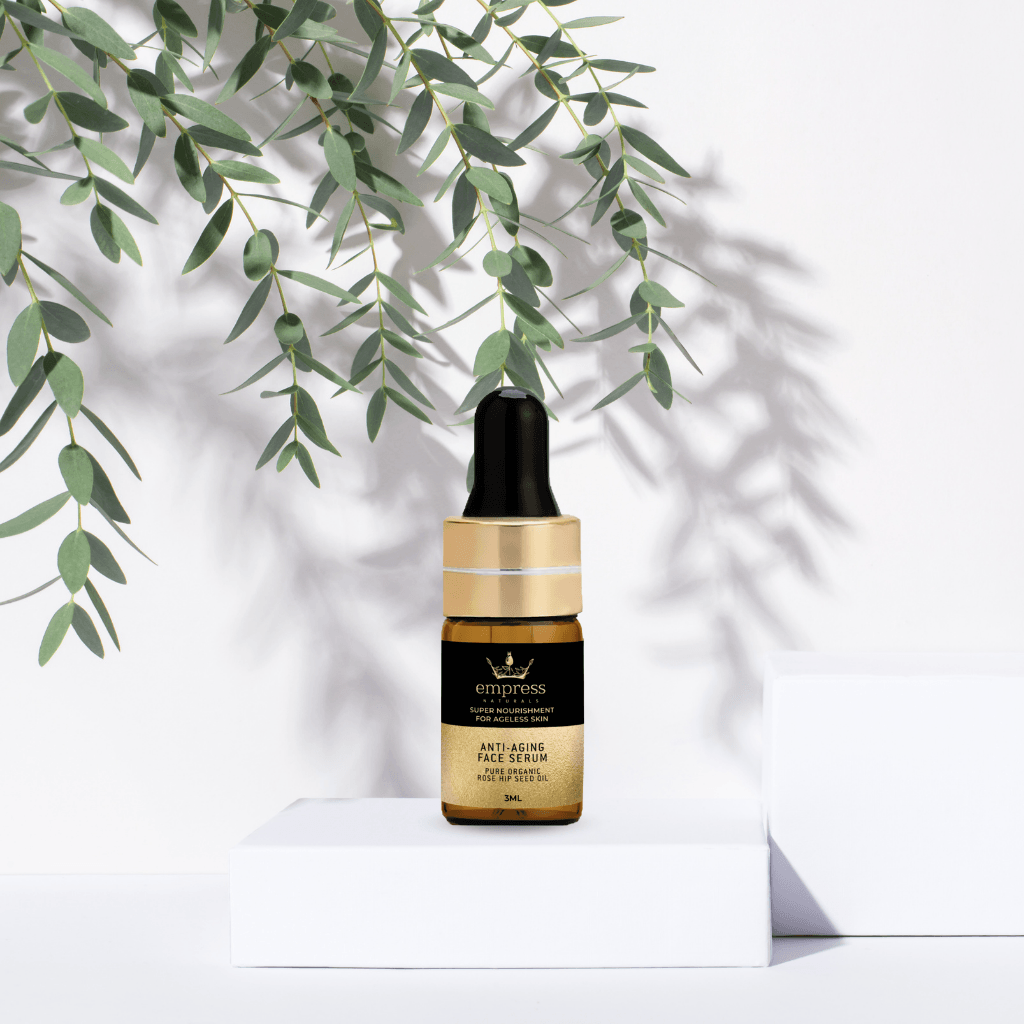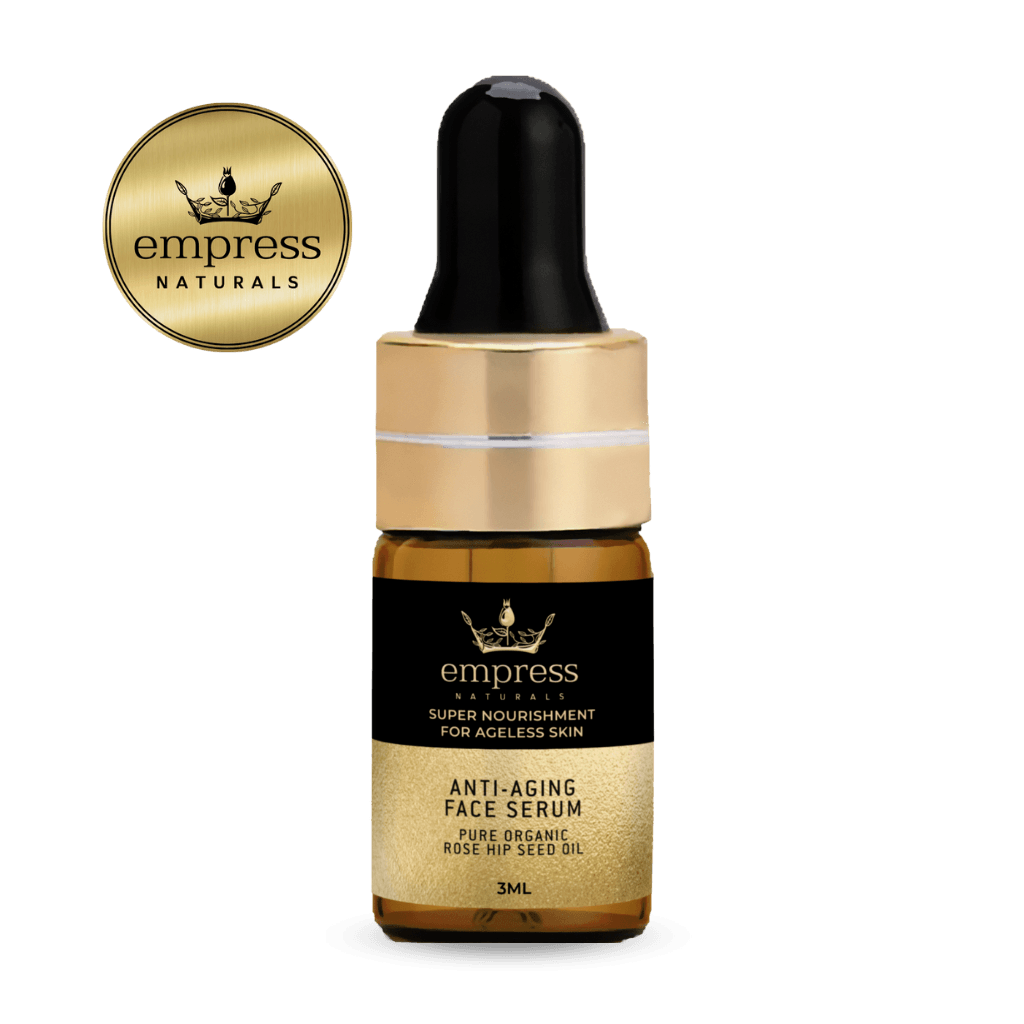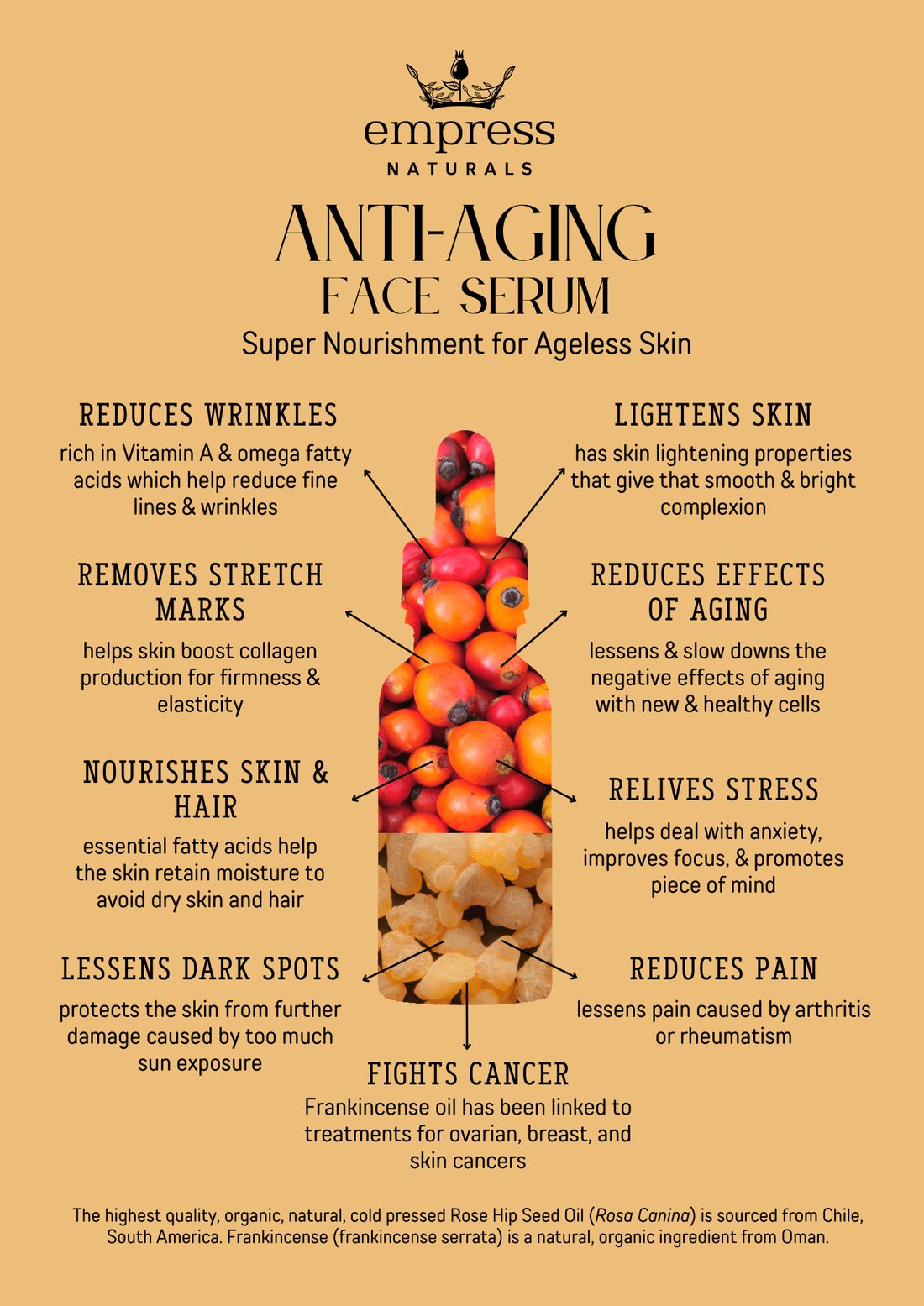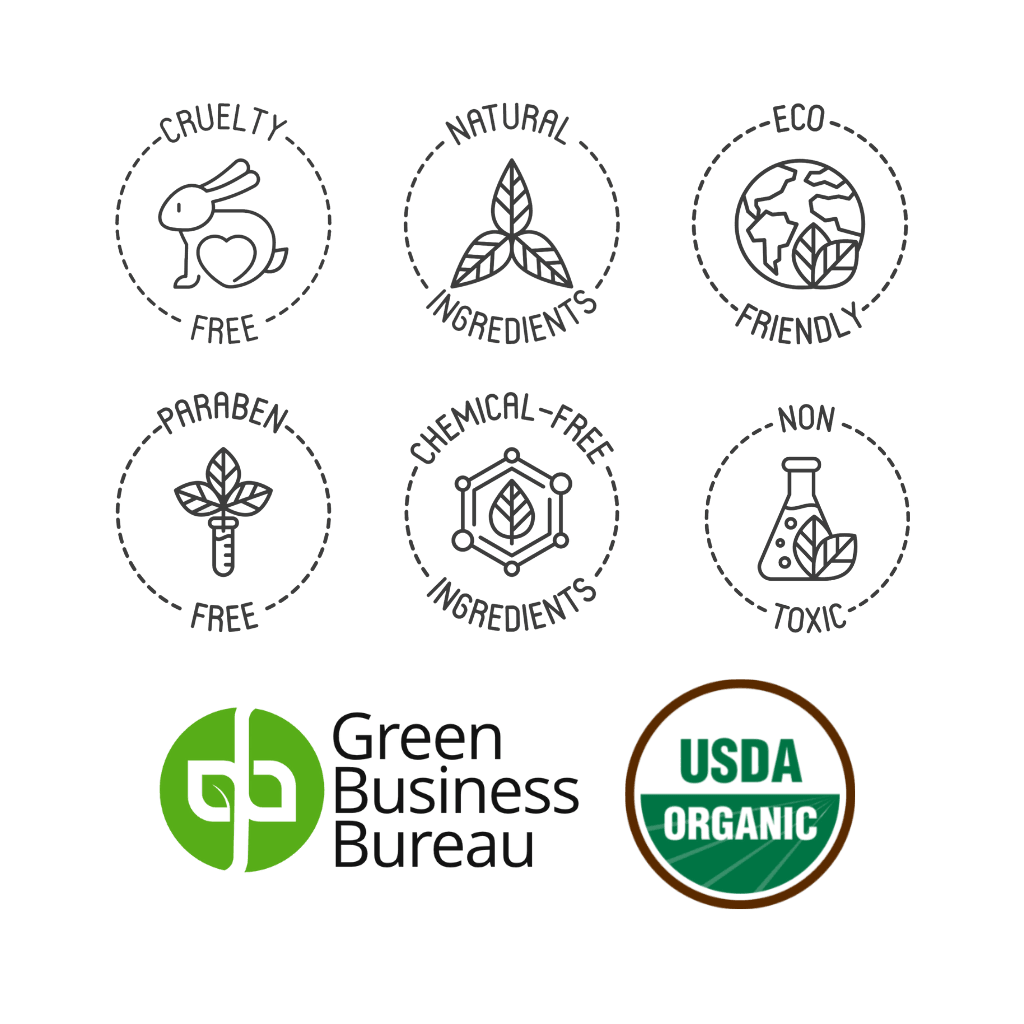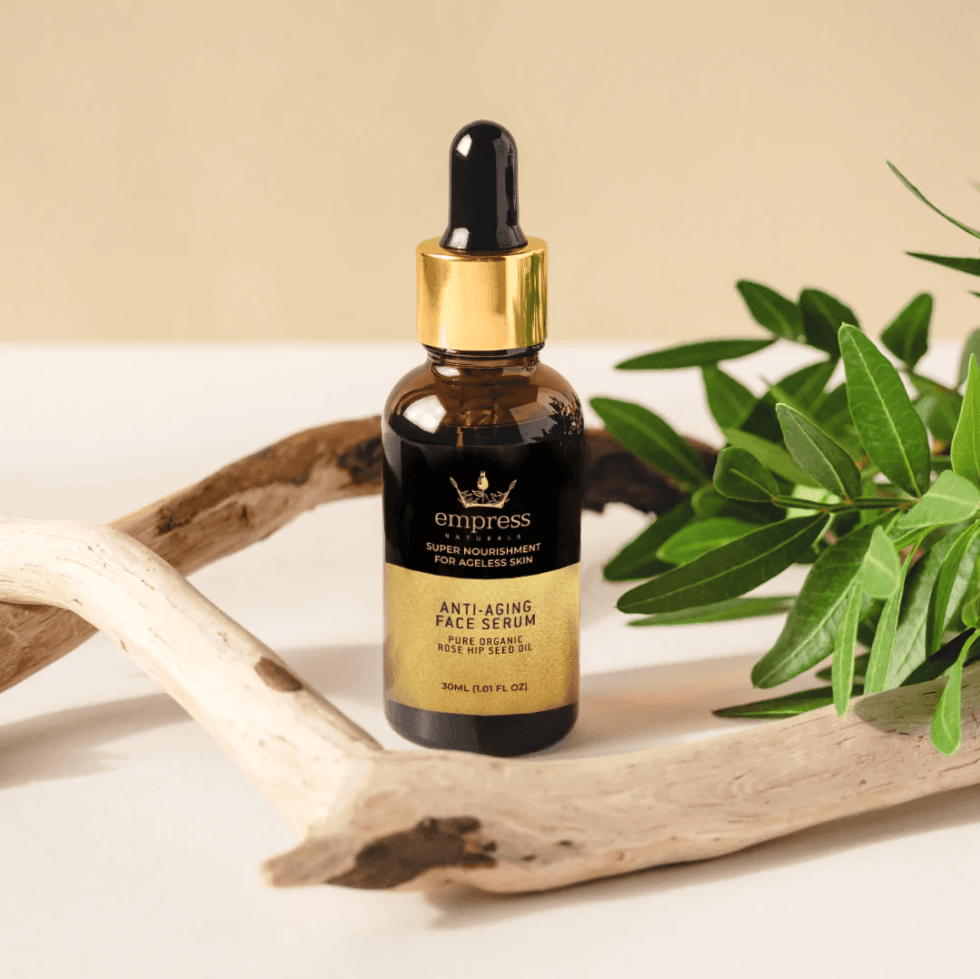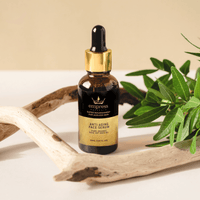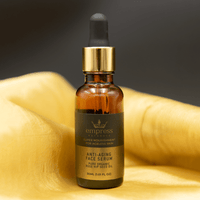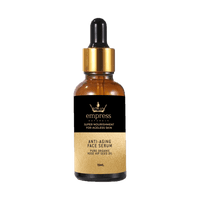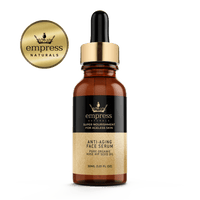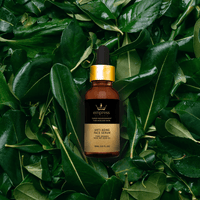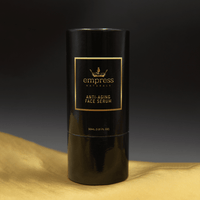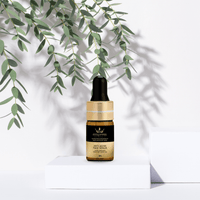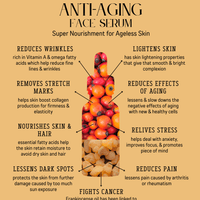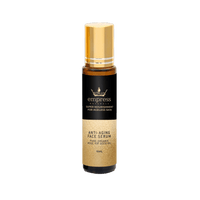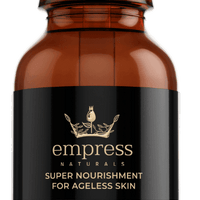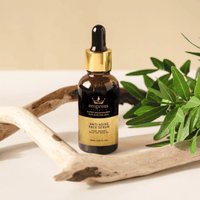 Anti-Aging Face Serum - for Dry Skin, Wrinkles & Fine Lines
A Promise We Make
We Ensure
Careful Packaging

US Shipping ONLY

Clean
Indulge in the luxurious and aromatic skincare experience of Empress's organic Anti Aging Face Serum , a perfect addition to your beauty and personal care routine. Crafted with two treasured oils - Rose hip seed oil and essential Frankincense oil, this exquisite composition offers exceptional skincare results.

Renowned for their potent anti-aging properties, our premier quality oils fight the signs of aging for a youthful and healthy complexion. The rich-golden oil sinks deeply into the skin, leaving behind a delightful aroma of woodsy-pine and delicate rose, a true testament to the refinement of our organic serum.

Trust in the superiority of our ingredients, and let Empress's organic Anti-Aging Face Serum protect and nourish your skin before aging signs even start to appear. Your skin deserves the best, and with Empress Naturals, you can indulge in a premium beauty and personal care experience.

Hero Ingredient: 100% Organic & Cold-Pressed Rosehip Seed Oil, sourced in small batches, sustainably from farms in Chile, South America.
Take 2 to 3 drops of the Empress Anti-Aging Face Serum on your palm to warm it
Apply the serum to your face, neck, and ears and gently massage it in
Allow your skin 5 minutes to absorb its nourishing properties before proceeding with your skincare routine.
For most women, skincare is selfcare.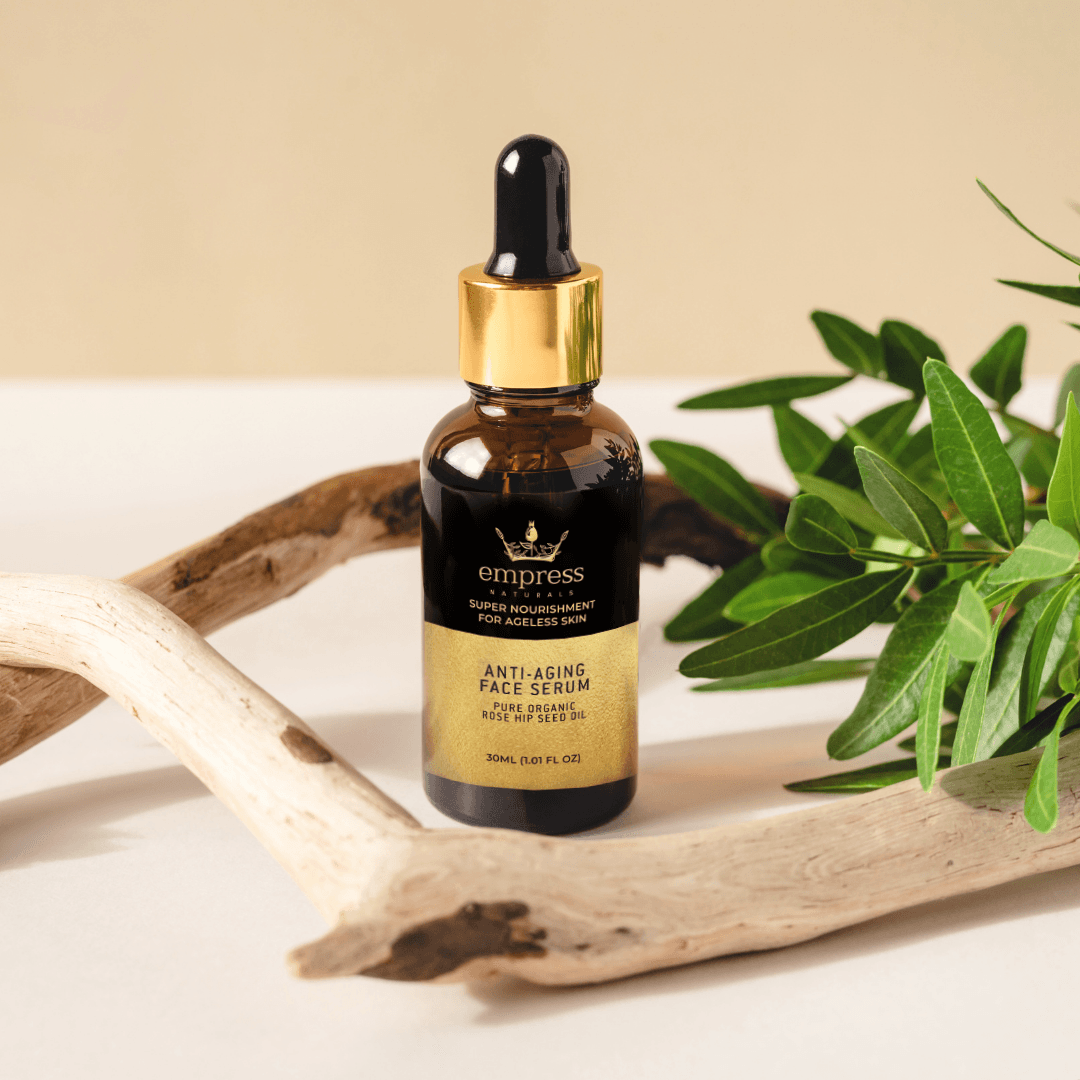 Anti-Aging Face Serum - for Dry Skin, Wrinkles & Fine Lines
EMPRESS NATURALS PRODUCT
BENEFITS
Reduces photoaging:
antioxidants protect against free-radical damage while fatty acids repair your skin's barrier
Fights fine lines:
promotes collagen production and boost elasticity for firmer, plumper skin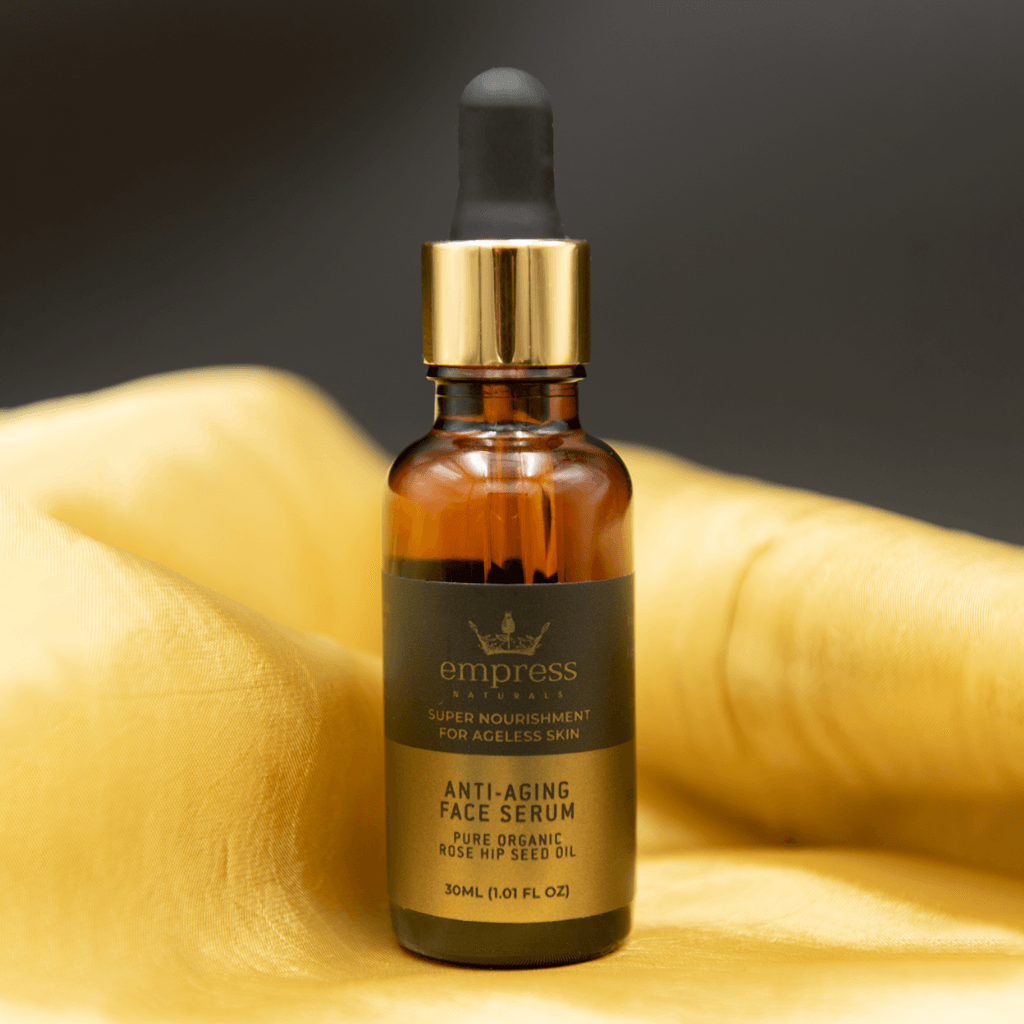 Anti-Aging Face Serum - for Dry Skin, Wrinkles & Fine Lines
Improves complexion:
brightening antioxidants and luxurious oils restore skin's luminosity
Minimizes irritation:
natural healing agents and anti-inflammatories promote healthier skin, with limited ingredients chosen to prevent over sensitization of your skin