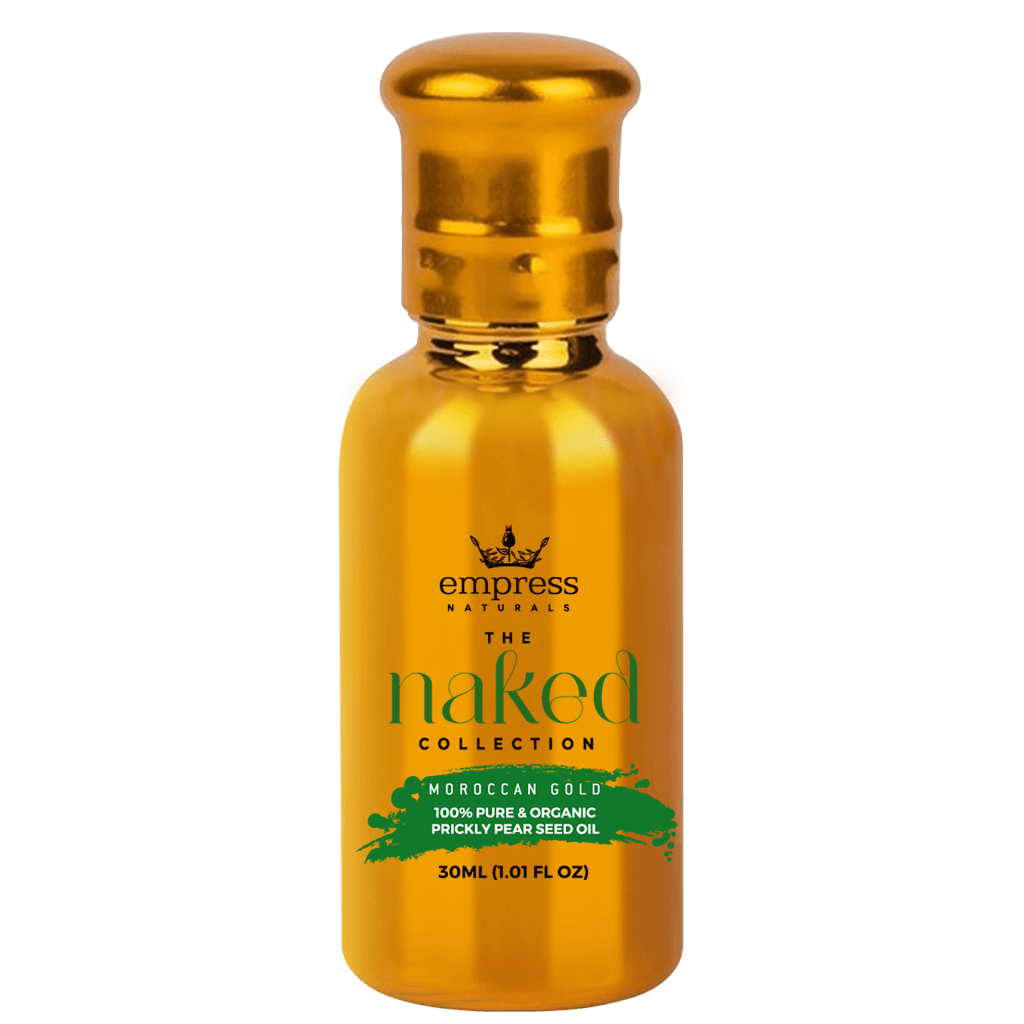 Moroccan Gold - Prickly Pear Seed Oil
A Promise We Make
We Ensure
Careful Packaging

US Shipping ONLY

Clean
A delicacy in the arid regions from where the plant is grown, Empress Naturals' Organic Moroccan Gold Oil offers a gentle nutty aroma that belies a vast nutrient composition of dynamic anti-agers. 
Our prickly pear seed is a precious oil. Difficult to extract this rare oil, it is one of the richest known sources of essential fatty acids and antioxidants. 
Packed with rich sterols, tocopherols, and Vitamin E, our lightweight precious oil stimulates microcirculation and protects the skin from free radicals. Linoleic acid encourages skin hydration and cell regeneration for vibrant and soft skin. Our natural serum's silky texture delivers beautifying vitamins deep into the skin, providing a soft-velvety finish. 
Fun Fact: Prickly Pear is a desert plant that keeps your natural moisture locked in for glowing and radiant skin. 

Additional Information: Naked Collection- 

"A Commitment to 100% Pure and Natural" 
Empress Natural's offers one of the most expensive, luxurious, and treasured oils in skincare; our 100% pure, cold-pressed Prickly Pear Seed Oil is sourced from women-led sustainable farms in Morocco with only the highest standard of production. 
We offer only the cleanest, pure ingredients from nature to bring out the best of your raw beauty.
Take 2 to 3 drops of Empress Naturals 100% Pure Prickly Pear Seed Oil on your palm to warm it
Apply the oil to your face, neck, and ears and gently massage it in
Allow your skin 5 minutes to absorb its nourishing properties.
Use it as part of your skincare routine for best results.
For most women, skincare is selfcare.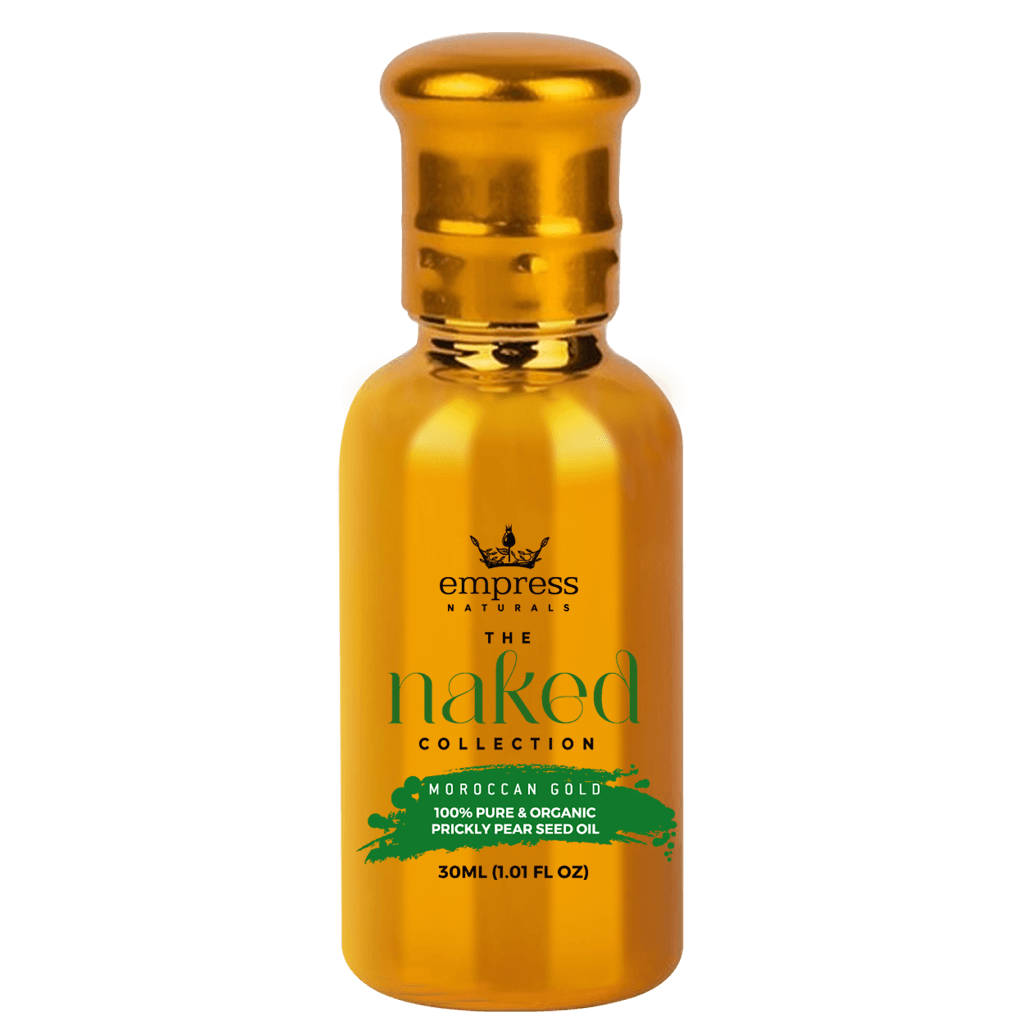 Moroccan Gold - Prickly Pear Seed Oil
EMPRESS NATURALS PRODUCT
BENEFITS
Skin-repairing and Protective properties:
Abundant antioxidants and anti-inflammatories strengthen skin's barriers for a brighter, clearer complexion
Restores Hydration:
Soothing sterols and polysaccharides retain moisture to help heal damaged skin and renew skin's suppleness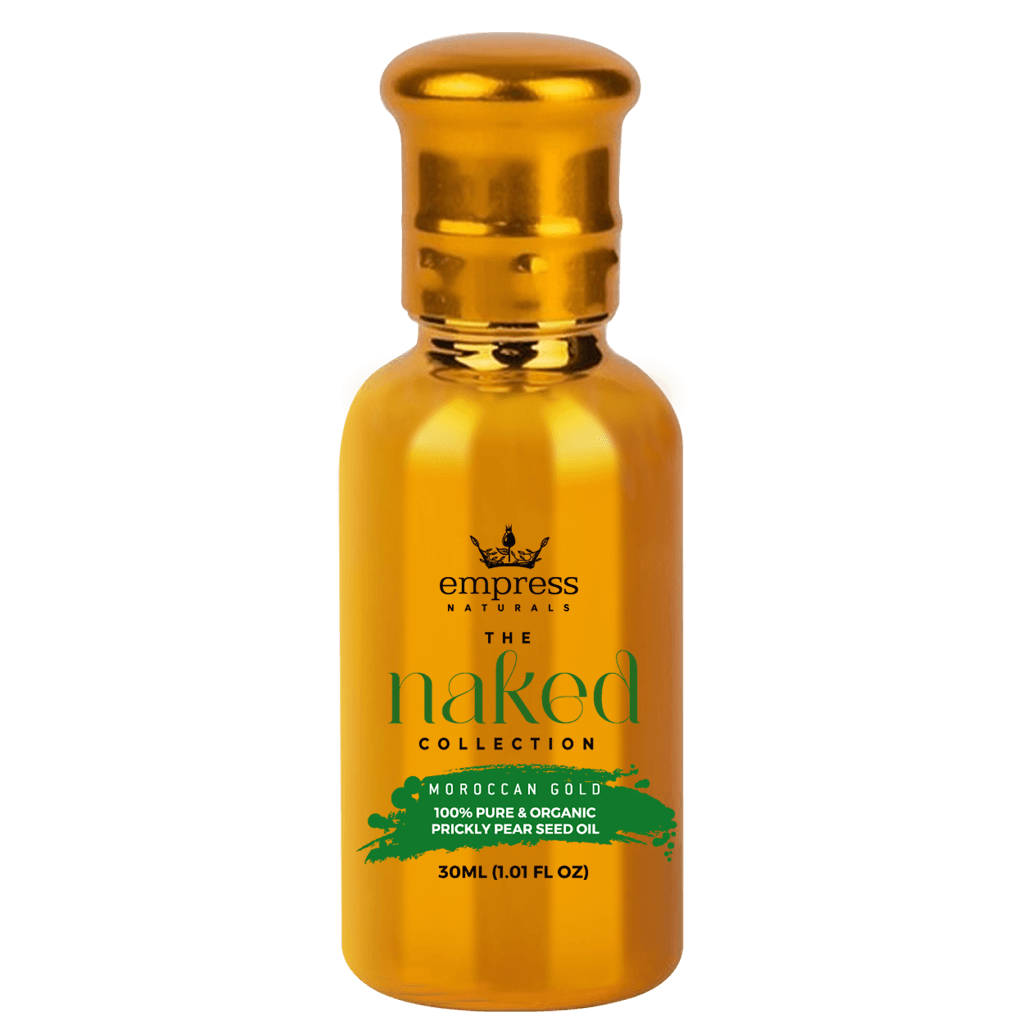 Moroccan Gold - Prickly Pear Seed Oil
Improves Elasticity:
Fatty acids promote cell regeneration, stimulating increased ceramides and collagen that combat fine lines and wrinkles
Nourishes with Essential Vitamins:
Rich in vitamins A, C, D, and E that provide sun protection, along with Vitamin K for healthier collagen and under-eye brightening