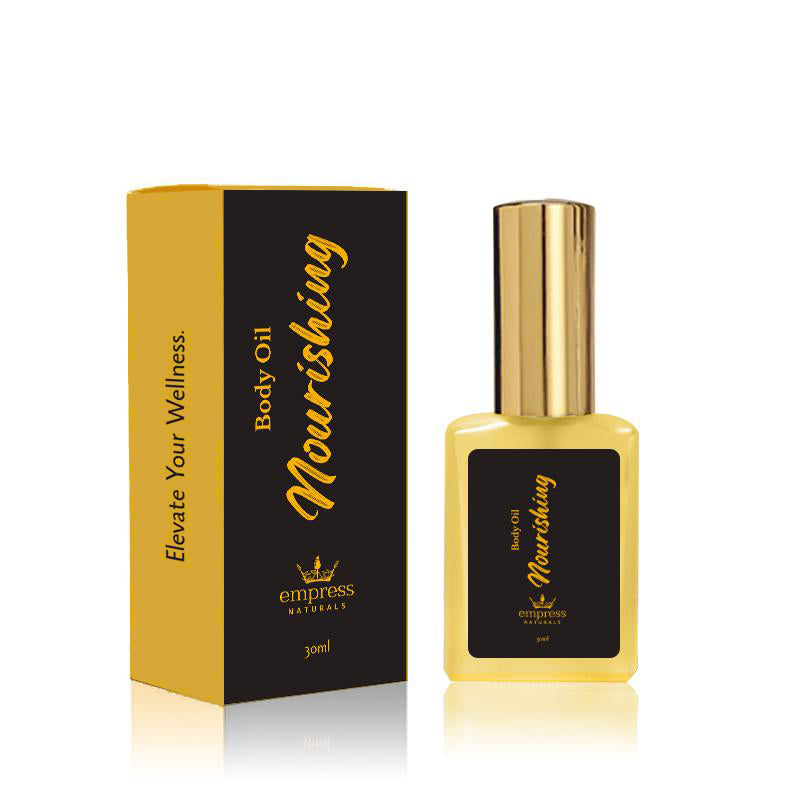 A Promise We Make
We Ensure
Careful Packaging

US Shipping ONLY

Clean
Nourishing goes beyond skincare – it's an experience of enrichment, where deep hydration is seamlessly interwoven with nature's embrace. This luxurious blend creates an aromatic symphony that soothes your skin, offering an oasis of deep nourishment. 
Immerse yourself in the warm caress of cedarwood, the timeless elegance of frankincense, and the resinous allure of patchouli. This aromatic masterpiece not only pampers your skin but also indulges your senses. Beyond its captivating aroma, Nourishing provides balanced sebum levels and skin rejuvenation. 
Our certified organic botanical carrier oils, combined with the rejuvenating power of Rosehip Seed Oil and Vitamin E, offer a harmonious fusion of skincare and sensory indulgence. Elevate your self-care ritual with Nourishing and let the essence of nature's hydration infuse every drop.
Body oil perfume blended by Master Botanical Alchemist & Perfumer Michael Scholes
Ingredients: 
Prunus Amygdalus Dulcis* (Sweet Almond Oil) - soothes
Helianthus Annuus*, (Sunflower Oil) - softens and conditions
Simmondsia Chinensis* (Jojoba Seed Oil) - balances
Prunus Armeniaca* (Apricot Kernel Oil) - moisturizes
Persea Gratissima* (Avocado Oil) - nourishes
Caprylic/Capric triglyceride* (Fractionated Coconut Oil) - hydrates
Rosa Rubiginosa* (Rosehip Oil) - rejuvenates
Vitamin E (Tocopherol) - nourishes
Cedrus Atlantica (Cedarwood Essential Oil) - soothes inflammation
Boswellia Carterii (Frankincense Essential Oil) - improves elasticity
Pogostemon Cablin (Patchouli Essential Oil) - restores glow
*Certified Organic
Benefits: 
Deep hydration: Vitamin E with the amalgamation of botanical oils enhances skin hydration and improves its barrier function while locking in moisture.
Soothes inflammation: Cedarwood and Frankincense, known for their anti-inflammatory properties bring a calming element that helps soothe skin inflammation.
Balances sebum levels: Jojoba Seed Oil and Patchouli help control excessive oiliness and provide hydration to dry skin, resulting in a harmonized complexion.
Rejuvenates skin: Rosehip Seed Oil, rich in antioxidants and vitamin A, stimulates collagen production and promotes skin rejuvenation.
Aroma: The warm, woody embrace of cedarwood, musky elegance of frankincense, and earthy allure of patchouli. Nourishing evokes a harmonious, grounding aroma that lingers gently on the skin, providing a soothing and calming experience. This aromatic journey will offer serenity and nourishment, capturing the essence of nature's goodness in every drop.
How to use: Use 2-3 pumps of Nourishing Body Oil on wet or dry skin and rub in until absorbed. For best results, use after a shower. 
PRE ORDER TODAY! 
~Holiday Limited Edition~
Be one of the first to get your hands on the Nourishing Body Oil. 
Expected Dispatch Period: November, 2023